Living in Saudi Arabia is something I would never have imagined doing it, I can not deny that the first time my husband proposed this to me the only thing that crossed my mind were only negative things, and that is precisely at that time, 3 Years ago, that almost every day we saw and heard news of terrorist attacks in many different places, attacks that were linked entirely to Muslims. I had a bit of fear, I accept it, however it was enough just to put one foot there to realize another truth and leave behind many of the stereotypes and prejudices with which I arrived. Attracted by the good salaries we took the decision to leave everything behind and take our son with us.
Get the Saudi visa was a long process. Ecuador does not have an Embassy or Consulate, nor any other Saudi Diplomatic entity so I had to apply in the Brazilian Embassy. On the website they got all the necessary information and requirements in Portuguese, although there were a few words I could understand, I kept looking for more information in English, I tried to communicate with the Embassy through emails but they did not answer me, I called and nobody understood me, nor I to them, I hired a person who spoke Portuguese to speak on my behalf but it was not very helpful either, I called so many times that after seeing my insistence they got a person who spoke Spanish to take care specifically on my case and despite that the whole process took a few months.

Once I got my visa, which was sent to me by post mail, I bought my flight and I was ready to travel to Saudi Arabia. Finally we (me and my two years old son) embarked on the direct flight from Istanbul to Al Kohbar, which is the city that is 2 hours and a half from the city where I was going to live. I was ready to sleep the whole trip but before takeoff, the lights of the plane went off and I saw some men on their knees in the corridor, I did not know what was happening when suddenly I start to hear a deep voice singing and praying in arabic, an air hostess approached and told me that they were praying to ask God for protection before starting the flight, all was fine and I also prayed. Although I traveled a few times more from Saudi Arabia and other Muslim countries I never saw them again praying or turning off the lights for all the passengers to do this.
MY SOCIAL LIFE IN ARABIA

Upon my arrival I was happy, excited to be in a new country and totally different from the ones I had been before, I liked the house where we were going to live, the city, the beach and see the local people with their typical clothes , I liked it all.

As time went on I began to get bored, so to be able to get in a little more into the culture and try to meet people and make new friends, I signed up for a gym-spa, needless to say that it was only for women. From the outside there was only a small door that covered the front door, The entire building facade itself was something that did not attract your attention at all, but when I entered I felt as if I had entered to another world, everything was luxurious inside, it was like breathing fresh air, you could hear background music and whispers everywhere, I began to look around and saw many women in there with their faces uncovered, all of them beautiful, well cared, very well dressed and with their make up on point.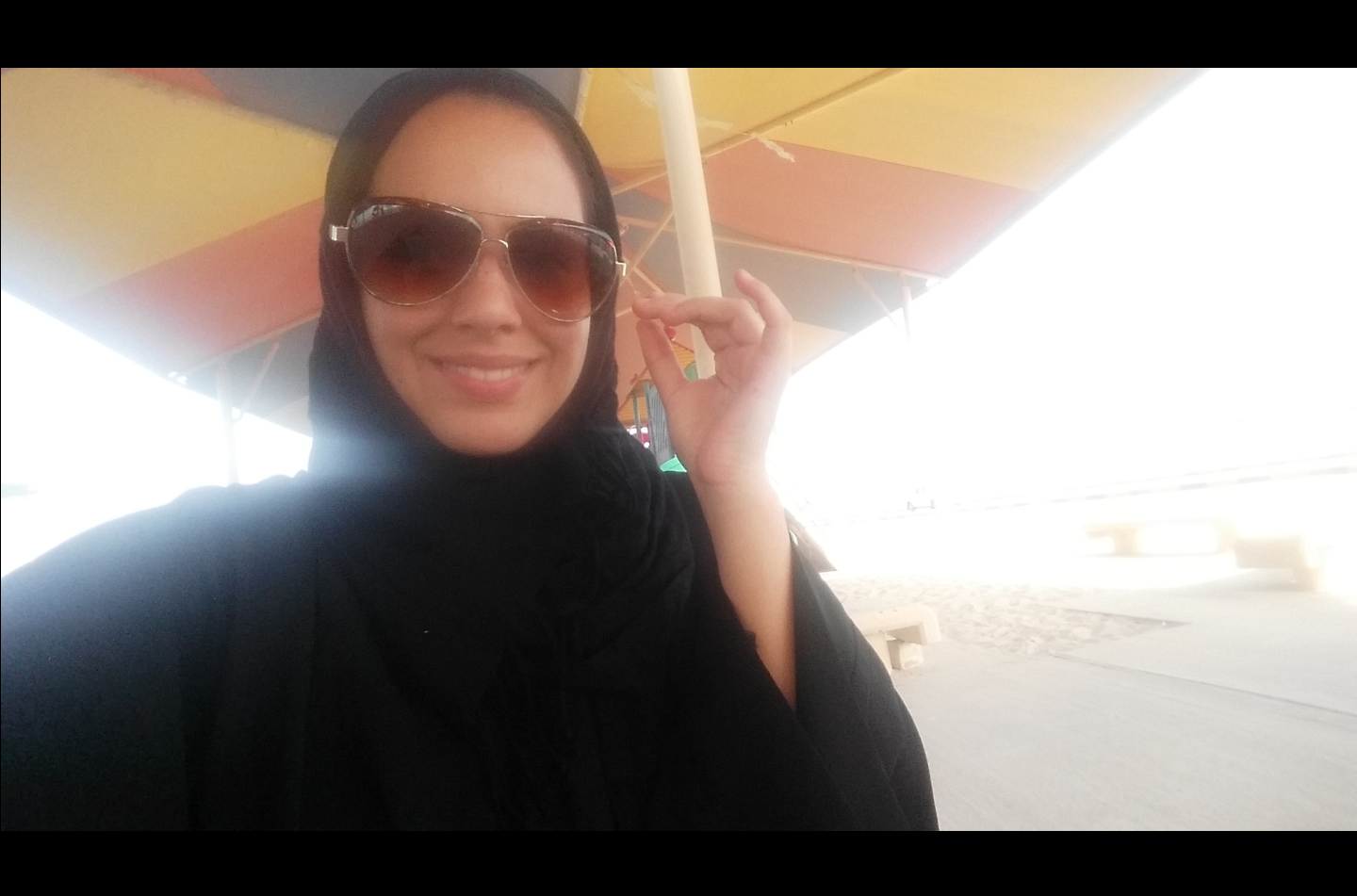 I had to wear my abaya and veil every time I went out
I had some conversations with a few girls, almost all of them were married, when they asked me where I came from and I answered Ecuador they were simply amazed, none of them had heard about that country, they did not even know that there was a country with that name or where it was located, in my attempt to get them out of doubt I used to say "it's a small country in South America between Peru and Colombia" but it was still in vain, I got the impression that all the references I gave to them they only understood the word AMERICA and believed that I was talking about some state in the southern United States, many of them even thought I was a descendant of Arab parents.
In Saudi Arabia all women cover their faces and only let their eyes uncovered, every time I went out to the street I saw people especially women, staring at me and whispering, I used the veil to cover my head but not my face, which made it easy to guess that I was not from there, at first their looks intimidated me a little, but then I understand that for them I was the alien. Almost every day we went to do the shopping and walk along the seashore in the evening when you could see the city "alive" because due to the heat people don't go out during the day, we had to manage to do activities inside the house o entertain our little boy, I used to cook, read and practice my make up skills or just check my social networks, it was the time of day when I could interact with other people and felt part of a community even though it was virtual. The best thing would be to try to live in a compound and try to make friends within the community of foreigners, otherwise it is a very quiet life, and very hard to make friends.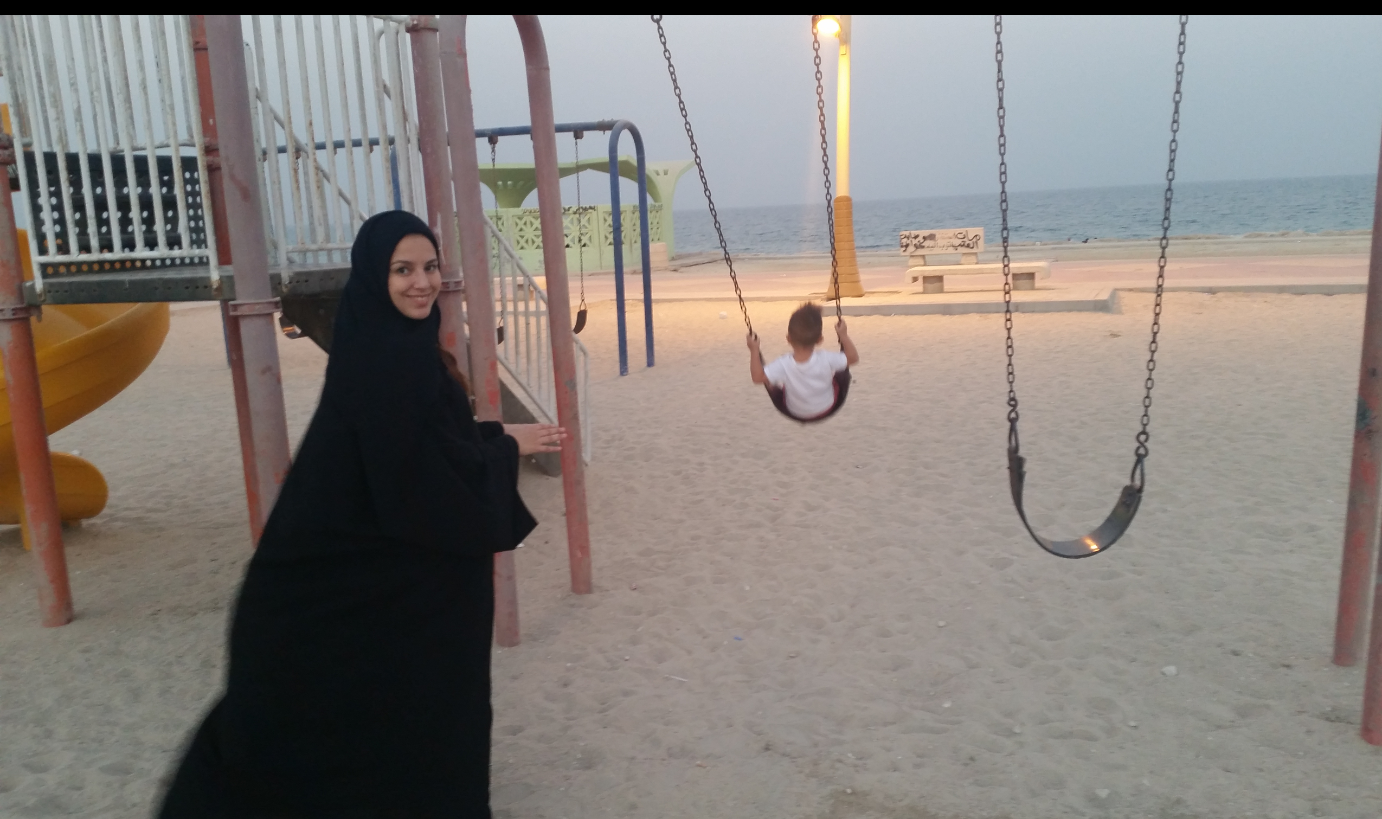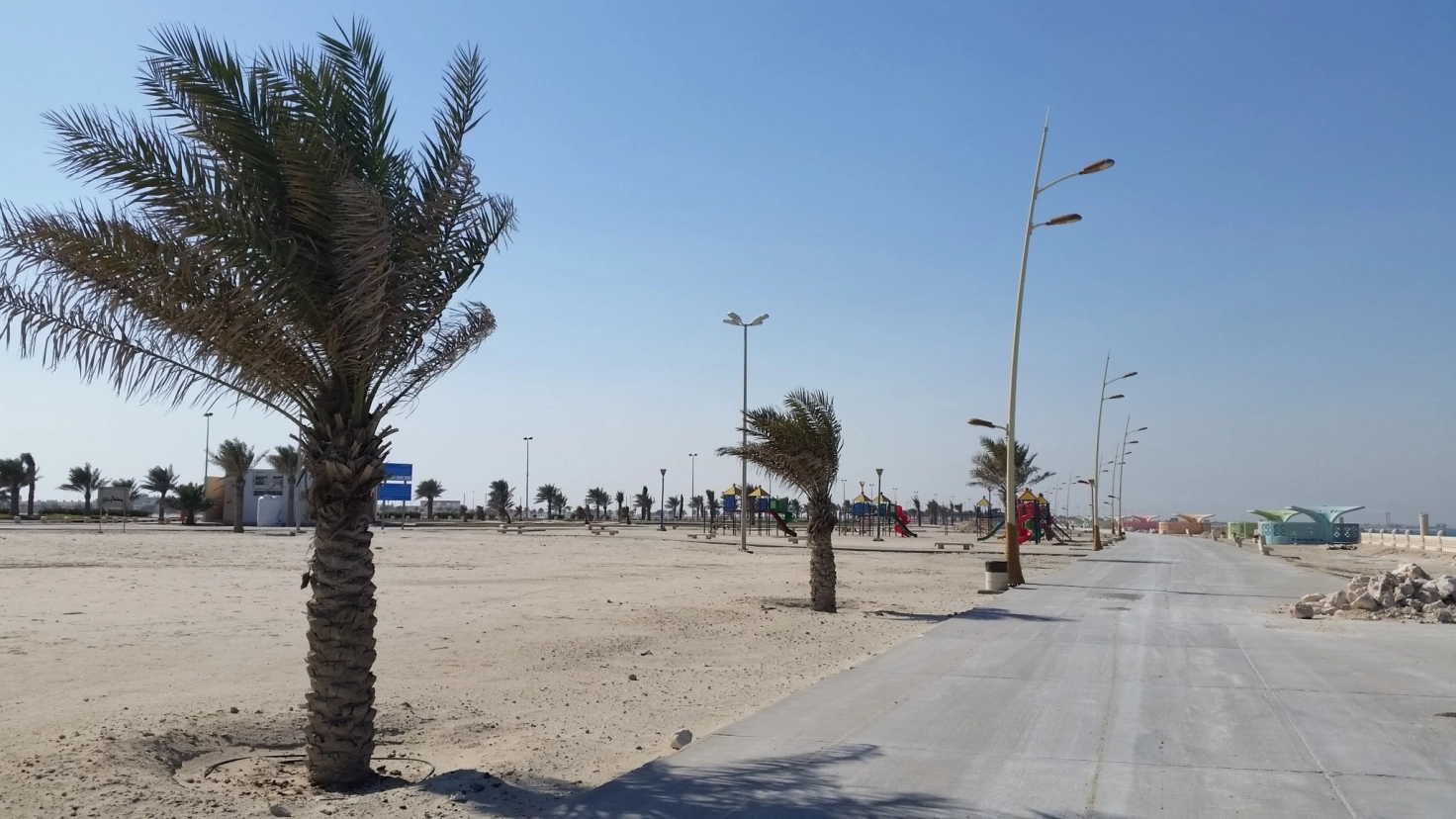 From this point of the country Kuwait is only an hour away
Although my life there was very calm and comfortable, after a year and a half I was dying to get out of there, the boredom and the lack of social interaction were driving me crazy so I talked to my husband and we made the decision to leave Saudi Arabia and return to London.
FINAL THOUGHTS
THE BEST
- High salaries
- The opportunity to see another culture closely. A life experience to tell your grandchildren
- So far I think what has surprised me most is how happy women are in there, I always thought that they lived repressed and unhappy but all agreed that they believe they are much happier than women from the West, they have everything they want, they do not have to work, their husbands please them in everything they ask, for them the fact that they depend 100% on their husbands makes them special, makes them feel safe and protected. Of course I could not say that 100% Saudi women agreed with this, but the women with whom I had the opportunity to talk.
THE WORST
- I do not dare to say that it is the worst, but from my point of view there is something that was annoying was the hours for the prayers when they close everything for at least half an hour and that happens about 4 or 5 times a day.
- Many times I felt a little nervous about doing something wrong like laughing in public or crossing my eyes by accident with someone especially men
- Wearing the veil and the abaya wherever I went and I honestly confess that I was terrified of going out alone, I always preferred to be at home and wait until my husband returns from work
- The lack of places of free recreation such as cinema or public pools
Interesting facts
1.According to official figures in 2012, foreign workers filled 66 per cent of jobs in Saudi Arabia, despite an official unemployment rate of 12 per cent amongst Saudis, and expatriates sent, on average, US$18 billion each year, in remittances to their home countries(source). Almost all Saudi families have foreign domestic employees, most of them Filipinos, Indians or Pakistanis who are forced to wear ugly uniforms.
2. Saudi Arabia is the largest country in the world that does not have a river.
3. From 2017 women are allowed to drive but there is other things that women can't do like open bank accounts, travel, work, or go to school without permission from their male guardian.
4. If your are not a muslim person then you are not allowed to step foot on Mecca and Medina since is considered to be Islam's holiest places.
5. You can not take a picture of a woman
6. Arabia began to build a fence along its border due to unrest in Yemen.
7. Some crimes are punishable by death like murder, armed robbery, drug use, adultery, witchcraft and homosexuality
8. Saudi Arabia has four UNESCO World Heritage Sites (did not go to any)
9. Saudi Arabia's royal family is worth around $14 trillion
10. Traditionally Saudis prefer eat camel rather than beef